Schedule a Game
Group Transformation Game. (In-person or online)
I can facilitate 2-6 people per game. The hours vary depending on the number of people and the depth of the process. A two-person game usually lasts approximately 5 hours. Group games with six people can last for two days. A 4-person Game runs about 9 hours. Rather than register here, it is best to call or email me and let me know what would serve you. My email is [email protected] and my phone is 928-821-1767. I'm happy to answer any questions or you could also sign up for a free 30-minute consultation.
I've played with couples and families including parents and children. Insight and deepening happen! Feel into who you would like to play with and make it happen. You can play with individual intentions or one intention. See what is right and let me know!
About On-line
Transformation Games
 I initially began facilitating The Transformation Game over the internet to allow people with connections to each other from different locations around the US and World to play together.
My first Internet game was on January 24, 2019. We set a date at the request of three women who knew each other because they were equestrian therapists. They had met me through my business group and insisted I facilitate over the Internet because they were in three different locations and wanted to play together. I was unsure but determined as I organized the Game equipment. A horse-feeding break was crucial during this Game. As a facilitator of the Transformation Game, I must be ready for anything, and I love that! Our group angel was "Inspiration." I experienced the power and joy of what happened and will be forever grateful for the trust those players put into this unknown experience. Facilitating the Internet Game came to life for me.
Shortly after that, at the request of a CEO, I facilitated a corporate group that had an intention to affect change in the world. There were five people from different locations, including Northern Saskatchewan. I created follow-up Internet Game experiences connected to their initial Game to deepen their understanding and knowledge of how to take what they learned out into their world. Miracles and deep insight happened, and I knew this was powerful for all of us.
The technology world became crucial to connecting the Game and players in faraway places. One New Year's Game had six players from six different US States. The players were friends but lived in multiple locations. Also, during this initial beginning, I began guiding individuals over the internet that did not want to come to Colorado for an in-person game. It had a life of its own, and I stepped up to the plate guided by Spirit and an open heart.
Then, Covid happened, and we found ourselves in a pandemic. Was I able to guide people over the Internet? Yes! And that needed to occur when many of us had pain in our hearts and psyche, so Internet Games increased.
Particulars for the curious:
 Each player needs a computer and access to the Zoom link I will send.
Each player will have one dice to roll.
Each player keeps track of moves on a record sheet sent in an attachment before the Game. I help you know what is crucial to record and suitable for processing as you go deeper into your journey. Keeping good records is very important for an online game without writing down every card. I will help with this every step of the way.
I draw cards, keep the level record sheets, and move you on the board. Your role of the dice decides movement on your life path.
The computer screen reflects the Game board.
When the Game is complete, I take pictures of all the level cards and information received on each level. You can see every card you received. I text this information or email it to each person in a timely fashion.
At the close of the Game, we schedule a 30-minute follow-up session to see how you are taking the Transformation Game information out into your world.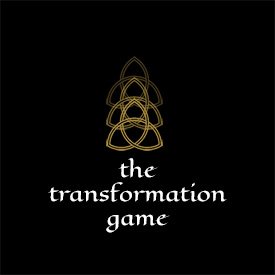 © Nancy Jochim 2021 – All Rights Reserved